AidinGlass is about facilitating your business interactions with Iranian glass suppliers. We collect your orders, contact our sources and deliver you the lowest possible price and the highest quality on the items you ordered from Iranian glass manufacturers.
The rising need for sustainable high-quality glass product supplies was our motivation to build this infrastructure for you.
Best Quality Glass
Simplified Shipment Process
MEET OUR PROFESSIONAL TEAM
Farshad is our operations manager. Nano Technology Post-Doctorate from Pusan University located in South Korea. A natural problem solver with Can-Do attitude. He supports AidinGlass by providing out-of-the-box solutions & co-ordination of our shipping processes.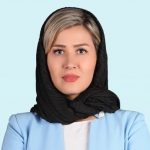 Elmira is head of our customer relationship management (CRM) department. She is BSE of management. A highly resilient & responsible with put-customer-first attitude. She manages our internal & external affairs besides responsible of our negotiations with external suppliers. 
Meysam is our research and development  manager. BSE in civil engineering from Tabriz university. He coordinates our business activities by understanding consumer needs and applying strategic thinking. He is in charge of our key customer value proposition & IT department.