What is aluminum mirror?
Aluminum mirror is a type of glass mirror with an aluminum reflective deposited on it. Aluminum is a good choice for coatings because of its reflectance. With the highest reflectance of any metal in the ultraviolet and infrared spectral ranges, aluminum only falls behind silver in the visible light and near-infrared ranges. Moreover, aluminum mirror price is more reasonable than other types of mirrors. Also aluminum coatings are more durable than any other type of coatings which are available.
Aluminum mirror packaging
Aluminum mirror, can have variety of packaging based on your needs. Box packaging with iron supports is the safest method for packaging of aluminum mirror. These can be shipped through containers.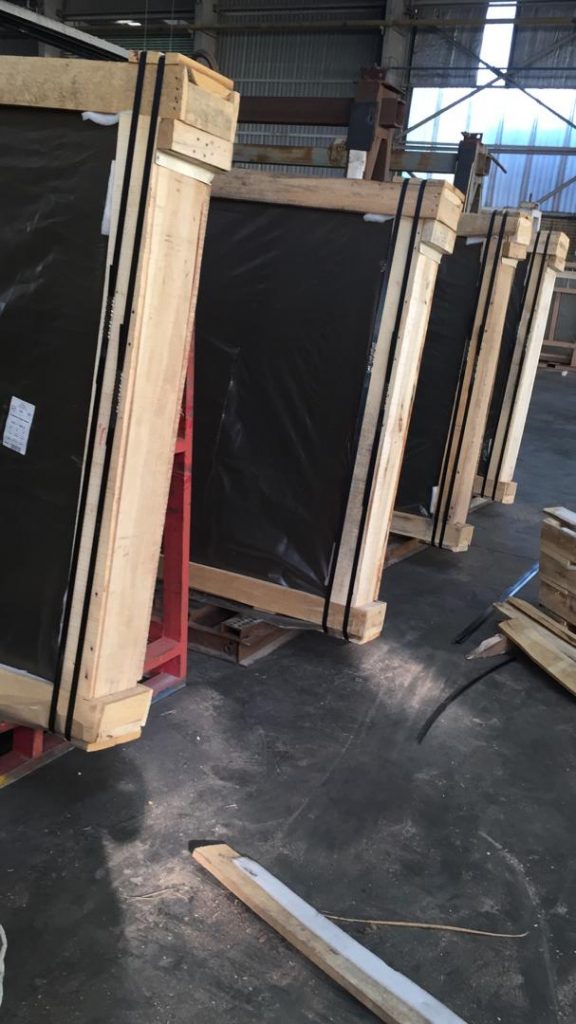 We also can provide you with bulk packaging for aluminum mirror price which you can see in the image below: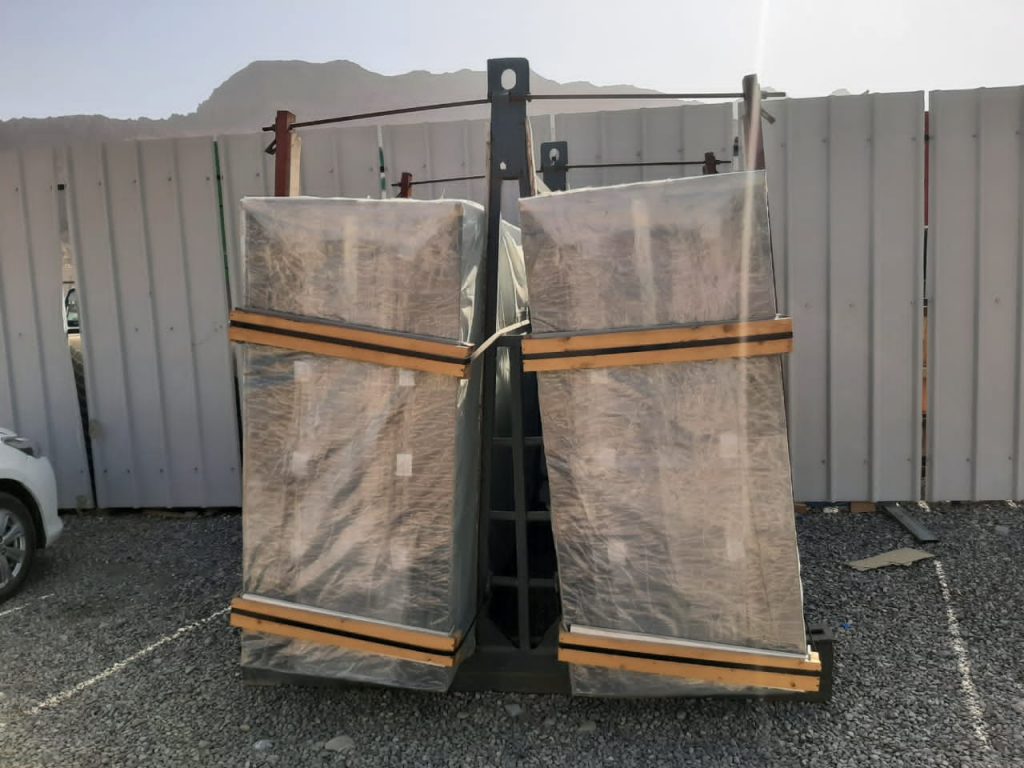 Both packaging are useful in different situation. for destinations which are far from Iran like Bangladesh or African countries such as Uganda or Kenya, we suggest you choose box packaging over bulk packaging. However for close destinations such as Oman or gulf countries we can supply glass products in bulk.
AidinGlass
Nearest glass supplier to CIS, Turkey, & Europe in Iran
Why does buying glass from Iran add to the sustainability of your business?
We try to explain in this short video:
How we ship aluminum mirror?
Due to our strategic geographical location we can ship our products both from sea and land.
Our African customers such as Kenya & Uganda or Asian Customers from Bangladesh or India are using sea freight to ship their products from Bandar Abbas to their desired ports. However, customers from European countries such as Portugal & Poland prefer land transportation with Russian wooden crates and iron supports.
Advantages of our supplied products – Why you must do business with us?
Our supplied products are made under ISO 9001 accreditation which guarantees quality of glass sheets. Other reasons which are motivation for establishing long term business relationship with us includes:
High Quality Aluminum Mirror Products.
Competitive Aluminum mirror price.
Variety of dimensions and thickness.
Cheap shipping cost.
Great Customer Support Service.
Variety of by-products available such as beveled aluminum mirror.
Cut to size mirror sheets.
How to contact us and get an inquiry?
There are different ways for contacting us. Use following ways to get in touch with us:
Call us or send us a WhatsApp message on: (0098) 930 518 0464
Send us an email to: sales@aidinglass.com
Use our inquiry page to get a quotation.
Visit our contact us page.
Use the form below: